Microsoft 365 provides your Business with many benefits, including remote access to your favourite office programmes, real-time collaboration, straightforward licencing, and free software updates and upgrades that add new features – all for a predictable monthly cost.
When it comes to security and reliability, Microsoft takes care of these concerns, freeing up your staff to focus on other tasks. Additionally, Microsoft 365 complies with IT industry standards, including ISO 27001, and is compatible with a broad range of operating systems.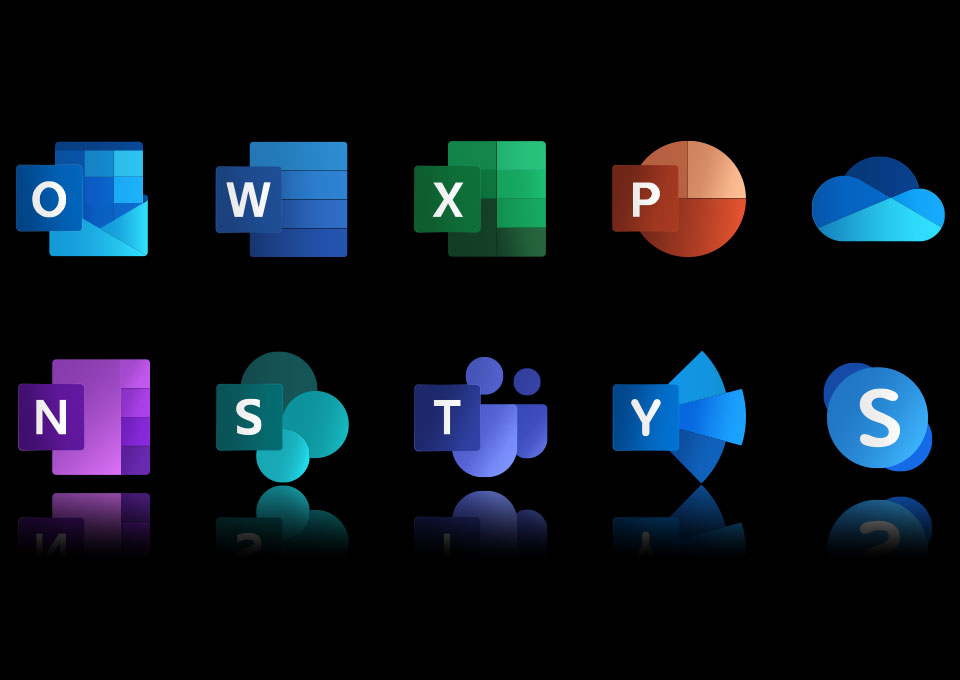 Email and Calendar Management
Exchange Online is a hosted messaging application included in Office 365 suite. It provides your Business with access to the full-featured version of Exchange Server. It includes email, calendars, contacts, and tasks access across all endpoint devices. As a result, it's easier than ever to ensure that your staff have access to the business email they require to remain productive. Automatic patching eliminates the time and effort associated with system maintenance. Provide your team with an In-Place Archive so they can store all their critical data in one location. And enable them to access email, calendar, and contacts from any device using any major browser. They'll enjoy a rich, familiar email experience with offline access thanks to the integration with Outlook.
Collaboration and Document Management
Microsoft 365 includes SharePoint Online, a cloud-based service that enables organisations to collaborate and share information with colleagues, partners, and customers. SharePoint allows you to access internal sites, documents, and other data from any location—at the office, at home, or on a mobile device.
Communication and Instant Messaging
Microsoft 365 includes Skype for Business Online and instant messaging client. Skype for Business is a business-oriented application and with Microsoft 365, you can quickly and easily configure it and begin communicating with colleagues and Business Partners.
Microsoft 365 includes the familiar office applications that you are already familiar with and have used. Maintain an up-to-date version of office with Microsoft 365; always use the most recent version of office. Additionally, Microsoft 365 enables you to access Office apps from any device, allowing you to stay connected with colleagues at home or work.
We can assist your business to maximise the speed, scalability, and economic benefits offered by Microsoft 365 to fully leverage its capabilities faster and with less risk and hassle. We provide a comprehensive suite of managed services and solutions for the digital workplace.