When you use our Managed IT service, you can sleep soundly knowing that you don't have to worry about your IT requirements while you focus on running your business.
Our services include maintaining, monitoring, diagnosing, and fixing your IT systems, as well as providing remote support for your staff. We offer a monthly subscription according to the number of people you have, and our experienced engineers provide complete IT support for your business. In addition, to ensure that any serious issues can be resolved quickly and with as little disruption as possible. We provide round-the-clock proactive monitoring and maintenance of your computers and servers. As a result, our systems often detects problems in your IT systems and solve them before your staff are aware of the issues.
We believe that the most significant benefit from managed IT services is the security of knowing your IT systems are in good hands and are managed so you can concentrate on what you do best – to provide quality services to your customers.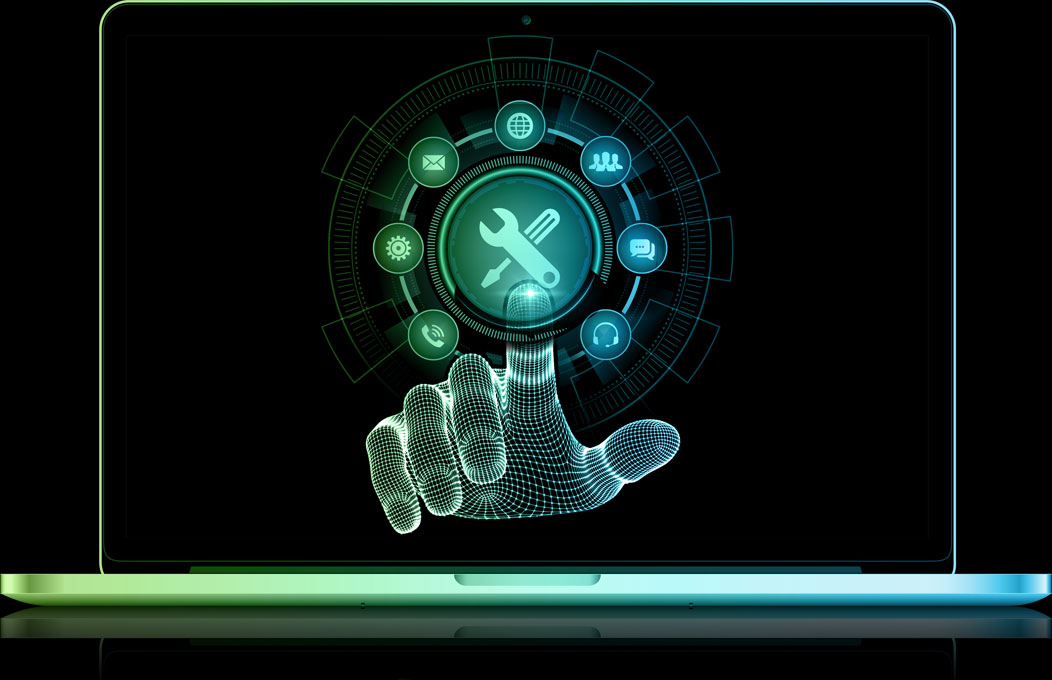 Benefits Of Managed IT Services
You pay a monthly subscription fee that covers all of your remote support requirements and ensures that your systems remain fully patched and updated. This enables you to budget for your IT spend more efficiently. In addition, due to the investment we have made in our support systems, we can perform over 95% of our work remotely.
As we monitor your IT systems 24/7 and regularly implement updates, patches and configuration changes, you will be much less prone to failure on your systems. Instead of waiting for a significant system failure, which causes business operating problems, it is far better to catch problems early by employing this monitoring.
We can make sure that all the necessary security patches and antivirus definitions are up-to-date for your computers and servers in your businesses, reducing the risk of compromising your companies data.
We ensure that your IT systems work as efficiently as possible with automated patching and monitoring. Poor performance is often linked to an outdated computer or operating system or lack of hard drive space. To ensure optimum performance is maintained, we use automated monitoring to ensure that if a disc space problem exists or a computer is not performing effectively, we will remotely solve the problem without interacting with your staff team.
Platform for your business to grow
As part of our managed IT services, we will conduct periodic account and technical reviews with you to understand your business better and ensure that your systems are fully scalable. Knowing that your IT infrastructure is stable and well-maintained gives you the confidence to expand your business without worrying about meeting demand.